A study that has a future
PERSPECTIVE DEPARTMENTS AT THE TOP FACULTY
Thanks to cooperation with companies from practice and excellent conditions for research, we educate successful graduates who will find employment in the labor market in various industries. Acquisition and processing of land resources, engineering, automotive industry, ecological and environmental sciences or materials research. Opportunities for your future.
The discovery of the method of metal processing started the industrial revolution and changed the way we lived.
Today, thanks to nanotechnologies, we are developing new materials for a better life.
Discover the world of modern materials and recycling.
Why study at   FMMR  

Study

branch
The Faculty of Materials, Metallurgy and Recycling represents education aimed at the requirements of the labor market for the following decades.
We focus on the technologies of the future today. Nanotechnologies, hydrogen technologies, smart batteries, environmental chemistry,
waste recycling or renewable resources.
Materials
Mechanical Engineering
Study programme:
Metallurgy / Waste Treatment and Recycling 
Acquisition and Processing of Earth Resources
Study programme:
Metallurgy

Waste Treatment and Recycling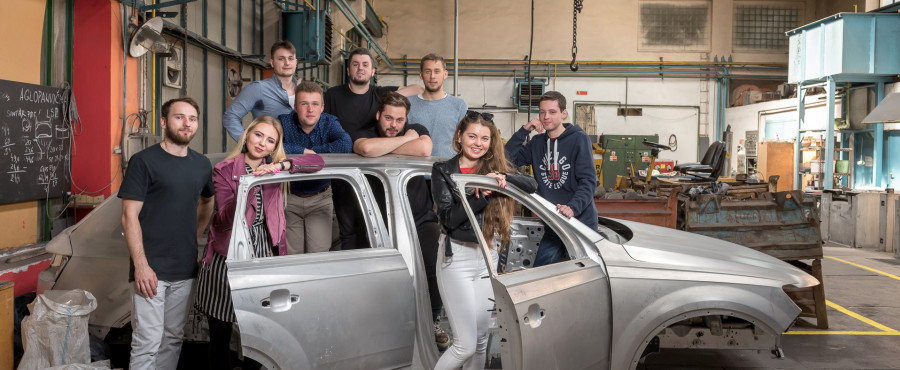 Introduction

FMMR
Virtual tour of our classrooms and laboratories
TRADITION WITH THE FUTURE
The only faculty of its kind.
The faculty is the successor of the Mining Academy in Banská Štiavnica can be proud of its history dating back to 1762, when Mária Terézia decided to establish the first technical university in the world. At the time of its establishment, the Mining Academy was the cradle of science and the bearer of progress in the field of mining, metallurgy, but also chemistry. Today, FMMR follows in the footsteps of its famous predecessor.
It is based on the solid foundations of traditional scientific knowledge and is constantly inspired by the technologies of the future. It actively monitors current trends, advances and changes like the world around it. She also defended her leading position in the quality of education provided in the last evaluation of university faculties of the Academic Ranking and Rating Agency ARRA, in which she ranked 5th out of a total of 24 faculties in the group of technically oriented faculties.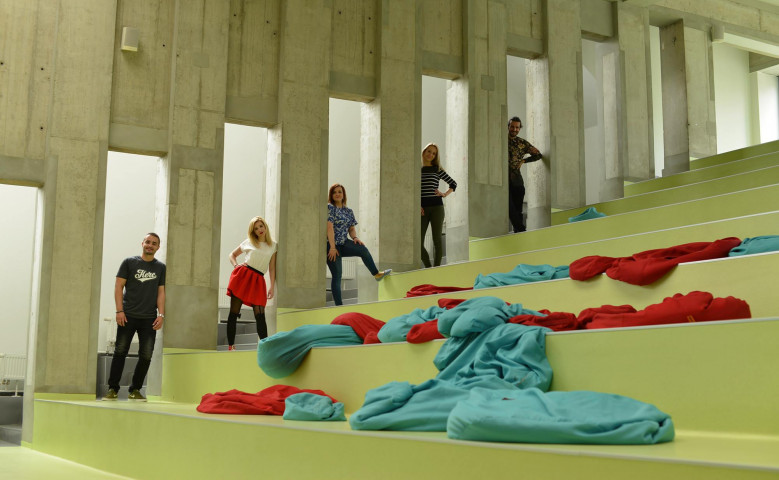 DOORS TO THE WORLD 
We cooperate with renowned world universities.
The result of worldwide collaboration is many scientific outputs that have gone beyond the time of their time, pioneering the development of knowledge and influencing future developments in their field. We cooperate with RWTH Aachen, Tohoku University Sendai, Imperial College London, NTH Trondheim, TU Berlin, University of Technology Helsinki-Espoo, Laval University Québec, Bergakademie Freiberg, MISIS Moscow, TU Stuttgart, AGH Krakow, Miškovecká University, but also VŠB Technical University in Ostrava.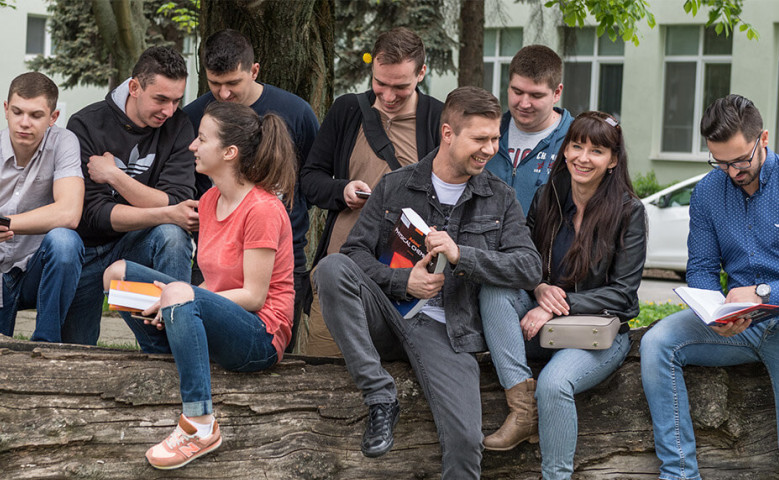 THEORY SWITCHES WITH PRACTICE
Excursions to manufacturing companies, development of practical experience of students in joint projects and internships, work aimed at solving specific requirements of industry and companies. During our studies, we integrate students into the real work process in partner companies, in which, after graduation, they often transfer from university practice directly to employment. The most important partners are companies such as U. S. Steel Košice, Železiarne Podbrezová, OFZ Istebné, Slovalco, a.s., SPP, a.s. and other. 
WE WORK ON
INNOVATIVE PROJECTS
As in education, we focus on the needs of practice in scientific research. The emphasis here is on modern technologies and innovations in industry, but also on environmental issues. FMMR participates in many important projects, for example in the field of hydrogen technologies, nanotechnologies, production of smart batteries for electric cars, green technologies ...
"I am interested in the automotive industry and therefore I chose the topic - Evaluation of intermetallic phases present in the microstructure of Al-Si-Mg-Cu alloys. My task is to evaluate the structure of aluminum alloy, which is very often used in the automotive industry, e.g. for the production of engine blocks. In order to be able to evaluate the structure of this material, I must first know the significance of all alloying elements in this aluminum alloy, such as silicon, magnesium, copper, and thus find out what possible phases, ie intermetallic phases, can create between them. Namely, some of them are very beneficial for the material to be strong and hard, but on the other hand some phases cause the material to be brittle and to break quickly, e.g. when the car hits an obstacle. Very valuable in my work will be the accurate identification of these phases, which will be significantly beneficial for the company that produces the material, to subsequently know how to influence the phases, e.g. heat treatment, and thus could improve this material as much as possible."
Patrik Gavura - student, study program Materials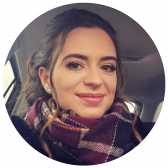 ,,The topic of my dissertation is Risk Management in accredited testing and calibration laboratories. It focuses on current issues - risk assessment and management (quality and safety) in accredited laboratories with specific conditions. My goal is to create an extensive risk database and a new methodology for improving risk management in accredited laboratories, which will be based on the PDCA - Deming cycle of continuous improvement. I am working on it under a cooperation agreement with U.S.Steel Košice, s.r.o. and with other accredited laboratories.
Working in laboratories carries various risks. They contain various chemicals, flammable materials, mechanical tools, flammability test chambers, various climatic chambers, light chambers and other devices that can cause an accident or damage if used improperly. Laboratory testing is a complex process and errors can occur at any time in the test process, in the pre-analytical, analytical or post-analytical phase. Laboratories must examine their weaknesses in the processes and take measures to detect and prevent errors."
Andrea Blašková - student,  Department of Integrated Management Systems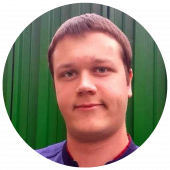 ,,The safety and reliability of energy equipment depends on high-quality steel material. This material is operated at high temperatures of about 650 ° C and high pressures of about 22 MPa. A layer of scale is formed on the surface of the steel, an oxide layer that degrades the material, reduces its thickness and strength. In my bachelor's thesis I deal with the issue of high-temperature damage - high-temperature corrosion in the environment of thermal energy equipment. My task is to focus on the rate of degradation of steel material due to corrosion. In the simulated operating conditions, I will observe the influence of the environment on the material.
My goal will be to propose a solution to reduce the rate of this degradation. This solution can bring to the area of ​​thermal energy a reduction of failure rates and economic advantage of operation with an emphasis on the final reduction of the price of the product produced from the steam medium. This will translate into lower energy and heat prices for final consumers."
Peter Húska -student, study program Materials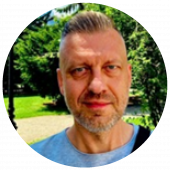 ,, I would definitely recommend studying at FMMR. After the transformation, the faculty is promising the study of materials - research and development of new materials, metallurgy, without which no industry can do without it and, last but not least, the recycling of every type of waste. The most interesting thing about the study is the connection between practice and theory and vice versa. The study can be managed not only by employment but also by the cooperation of the faculty and the employer."
Ivan Rajduga - master of OC2 converter operation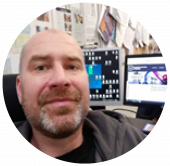 ,,I would definitely recommend studying at FMMR. I like laboratory exercises the most, which can completely "draw" me into a dimension unknown to me so far. Thanks to experienced teachers who can explain the functioning of individual phenomena and their specific diversity. And it's amazing that I can apply theoretical knowledge in practice. It takes a lot of self-denial to reconcile study with work and family. If a student has a really serious interest, he can certainly find the right path. Studying gives me a strong foundation and allows me to see things from a different perspective, not only in the field of metallurgy that I study, but it gives me broader horizons and I start to look at many things with completely different eyes than before. Studying at FMMR shapes and changes my thinking and perspective.
P.S .: and also these are SUPER years of experience with great people (classmates, professors, associate professors, instructors, faculty management, .....) that I enjoy. So everyone who is not yet determined, do not invent, speculate and send an application."
Peter Vrabeľ - head of dept. reliability of ZZ, ŽD and construction repairs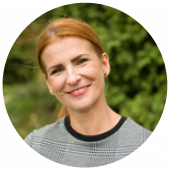 ,, I definitely recommend studying at FMMR. In less than 3 years of study, our teachers have provided us with a huge amount of knowledge not only about how the processes in the metallurgical industry work today. FMMR is clearly a faculty that closely monitors new trends and implements this information into the teaching process. He also collaborates with many companies as an academic guarantor and helps in research, development and innovation.
For me, the most interesting thing is the active connection of theory with practice. In addition, our teachers are also actively interested in how what they teach works in our country, at U.S.Steel Košice. And I will not lie, studying is not always easy, but it can be done also thanks to seamless communication with the faculty and its cooperation with our employer."
Mgr. Andrea Egryová -general manager of iron ore purchasing
   FMMR   in the media

More articles about the faculty, studies and scientific research activities
can be found at  » fmmr.tuke.sk
ARE YOU INTERESTED IN STUDY?
Contact us and our study department will answer your questions and help you apply for study.
HOW DO YOU

APPLY FOR A STUDY?
By submitting an electronic application, you will save € 10 compared to a paper application
You can follow the progress of the admissions online on the website www.eprihlaska.tuke.sk.
Register

» www.eprihlaska.tuke.sk
- you will receive an email with login details
- you will register within 24 hours at the latest
- fill in personal and contact details
Apply

- you choose a study program
- the number of applications is unlimited
- after successful registration of the application
you print and sign
Pay the fee

20 Eur by bank transfer to the account number:
7000151476 / 8180
SK 85 8180 0000 0070 00151476
Variable symbol: 2
Message: your name and surname, study program, degree
Send by mail

- you will send the printed and signed application together with the proof of payment of the fee to the address of the faculty:
Technická univerzita v Košiciach
Fakulta materiálov, metalurgie a recyklácie
Letná 9, 042 00 Košice